Cox fires Wanderers rallying call
14 January 2021 09:38:54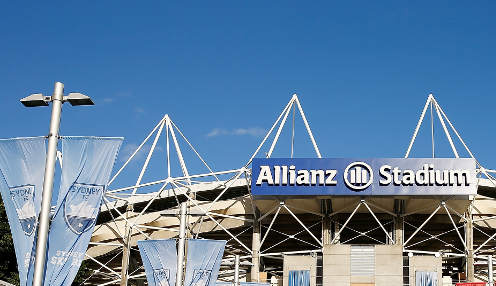 Western Sydney Wanderers striker Simon Cox says everyone concerned with the club is desperate to restore former glories after being passed by arch rivals Sydney FC.
Wanderers have failed to build on their Asian Champions League success in 2014 and it is Sydney FC who have been the dominant force in Australian football over the past two seasons.
The Sky Blues have won back-to-back grand finals and are the hot favourites to make it three in a row in the 2020/21 campaign.
However Wanderers have a new coach at the helm in the form of Carl Robinson and Cox says everyone is determined to get back to the top.
A win against Sydney FC when the two sides meet this weekend, would be a good place to start.
"Bearing in mind how well the Wanderers did winning the Asian Champions League a few years back, and we haven't really kicked on from there, and then all of a sudden Sydney FC have gone on and potentially gone past Wanderers, it makes it a bitter pill for everybody at this football club and our fans," Cox said ahead of the game.
"When you see a club surpassing your success, and we haven't been as successful since the Asian Champions League, we need to get back to doing what the club has been used to, which is putting in good performances first and foremost, but winning games of football and being successful.
"I've just got to keep my head down, work hard and do as best for the team as possible."
Wanderers are priced at?16/1 to win the minor premiership.