Burki hails Terzic's Dortmund impact
13 January 2021 23:17:00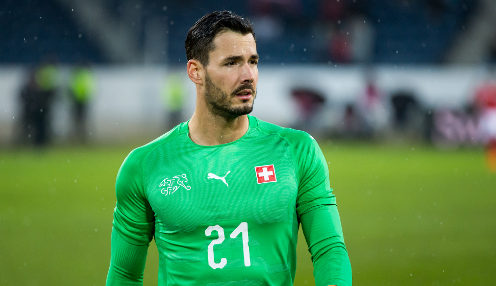 Swiss goalkeeper Roman Burki believes Borussia Dortmund are showing good signs of progress under manager Edin Terzic.
Burki believes the team are now heading in the right direction, having moved back into the top four of the Bundesliga, with Terzic having helped the Yellow and Blacks to four victories in their last five league matches since he took over from Lucien Favre.
Wins over Wolfsburg and Leipzig have left Dortmund firmly focused on automatic qualification for?next?season's?Champions League, although the joy at their latest victory was offset by an injury to Alex Witsel.
The Belgium midfielder tore his Achilles tendon and is expected to be out of action for several months.
Burki is enjoying working with the new regime, but has warned against complacency for this week's clash with bottom-of-the-table Mainz, who have won just one of their 15 league matches.
He said: "We've definitely made progress in recent days and weeks in terms of the system and positional play. We're not running around wildly, but have a very clear task on the pitch.
"There's a bit more life in us now, which was previously lacking."
On the clash with Mainz, he added: "It will be a very difficult game. We have to prepare very well and find the solutions.
"For us, the big games are easier at the moment and we have less trouble playing there than against opponents who tend to stay deep."
Dortmund are?2/9 to win Saturday's game while Mainz are?11/1 to take the?three points. The draw is available at 11/2.
Terzic's side are 1/12?to finish in the top four this season.